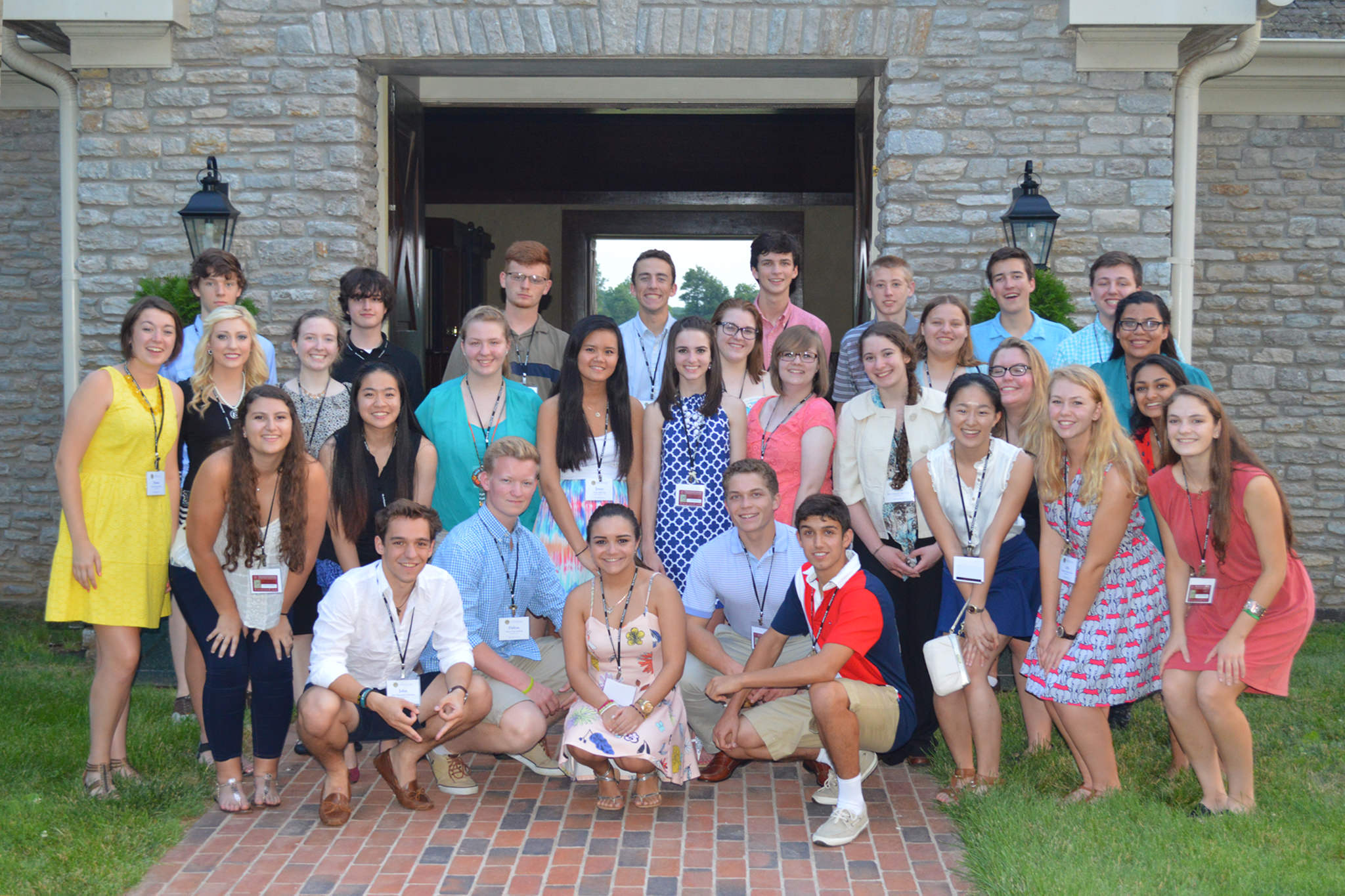 30 Jun

2015 Student Congress
Every year the Henry Clay Center for Statesmanship wishes to instill the spirit of Henry Clay himself into a group of exceptional students from all over the United States during a one week Student Congress. It is with great pleasure that, once again, the Center announces the resounding success of it's flagship event, the annual Student Congress. This 2015 Student Congress was in many ways revolutionary, but as in the past, it culminated in vigorous debate, lasting friendships, and something that the Great Compromiser himself would be proud of, a working consensus.
This year's participants hailed from ten states from around the country, ranging from Maryland to Illinois and all the way to California, as well as one international participant from the Republic of Panama. As in years past, the Students were hosted at Transylvania University, which in partnership with the University of Kentucky and the Board of the Center have been able to create this incredible experience for over 350 students since 2007.
After an opening dinner at Henry Clay's estate at Ashland, the participants began a vigorous week of lectures and debate-preparation. Much of the week was dedicated to lectures on a variety of issues, including the Supreme Court, Compromise in the International Sphere, Debt Management, Education Challenges, and Water Scarcity, just to mention a few. Yet the pivotal event occurred on Wednesday June 10th, when the student participants traveled to the Old Capitol building in Frankfort, and on the Senate Floor debated the issue of Food Policy before their peers. After four groups presented their arguments for the best changes to United States Food Policy
, they came together and arrived at a consensus on the most viable changes that could be implemented from all those proposed. This year's participants were exceptional, and we know that they walk away from this Student Congress emboldened to take on the challenges of the next generation and to become leaders in whatever endeavors they may pursue.
We would like to warmly thank all the speakers who participated, particularly Dr. Michael Cairo of Transylvania University and Dr. Merl Hackbert, Interim Director of the Martin School of Public Policy and Administration, who played an instrumental part in preparing the 2015 Student Congress. We would also like to thank the Presidents of the two host Universities, Dr. Seamus Carey of Transylvania University as well as Dr. Eli Capilouto of the University of Kentucky.