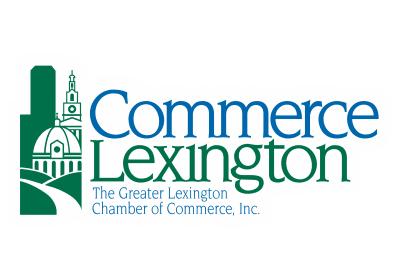 07 Aug

Clare Magee Selected to Leadership Lexington

Since 1979, Commerce Lexington Inc.'s Leadership Lexington program has been cultivating Lexington leaders, producing over 1,500 graduates from this highly informative, educational and results-oriented leadership development program. Graduates of the program have impacted our city in areas such as public art, childhood literacy, nutrition, healthy living, mentoring, financial literacy and more.

Clare Magee, Director of Academic Programs, was selected as part of Leadership Lexington for 2019-2020, which includes 50 people with varied backgrounds from a variety of segments of the Lexington community. The program gives participants the opportunity to better understand our city and to prepare for the challenges it faces by meeting with and learning from today's leaders. Leadership Lexington is an educational opportunity that broadens perspectives and allows participants to gain increased understanding of community dynamics and public issues.

The 2019-20 program presented by McBrayer PLLC will kick off with a Get Acquainted Reception on April 13 hosted by Keeneland, followed by a two-day Orientation Retreat on August 15-16 at the Lake Cumberland 4-H Education Center. Then, beginning in September and through June, the class will meet in different locations around the area each month with a major program topic covered by knowledgeable speakers and panels, tours, group activities, demonstrations and class discussions. Sessions will cover topics, such as media, government, education, public safety, economic development, arts, equine, diversity, health and human services, and leadership development. Find out more on-line at www.leadershiplexington.com.