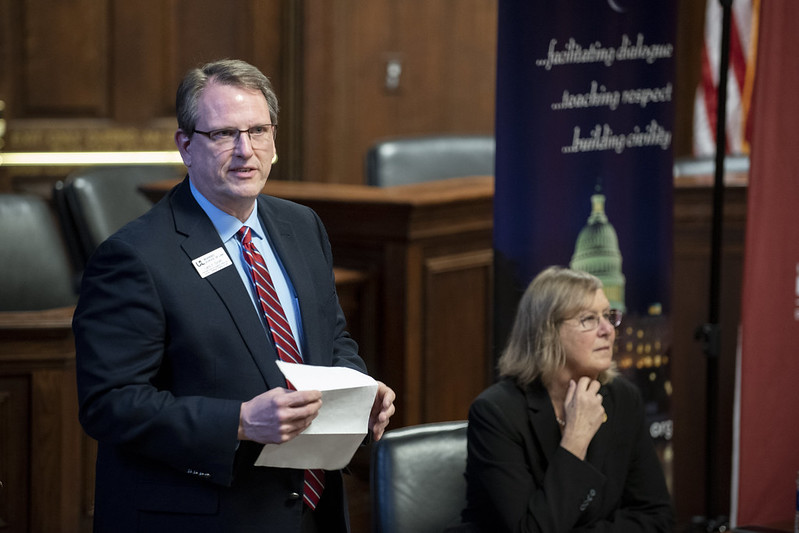 24 Jan

February 20, 2020 – Congressional Student Forum

Congressmen John Yarmuth and James Comer Featured in Congressional Student Forum

Join the Henry Clay Center in Louisville, Kentucky, at 6:00 PM on February 20th for a bipartisan civil discourse featuring U.S. Representatives John Yarmuth (D – KY 3rd District) and James Comer (R – KY 1st District).

Co-hosted by the Henry Clay Center, the Institute for Civility in Government, and the University of Louisville, the Congressional Student Forum is a closed-door, student-led discussion that provides college students with a personal experience of civility in the governing process. This free event is open to all University of Louisville students.

Developed by the Institute for Civility in Government and hosted for the first time in Kentucky by the Henry Clay Center, the forum includes three components. First, the evening's moderator will examine the importance of civility to the governing process and to life in community. Next, the two members of Congress will dialogue about current issues as students set the agenda by asking direct questions of each member. Finally, the members will be allowed an opportunity to make a closing statement.

The Congressional Student Forum is a great opportunity for students to engage with elected officials and witness civil discourse in action. For more information about this event, please contact Alison Griffith, Director of National Outreach, at agriffith@henryclaycenter.org.