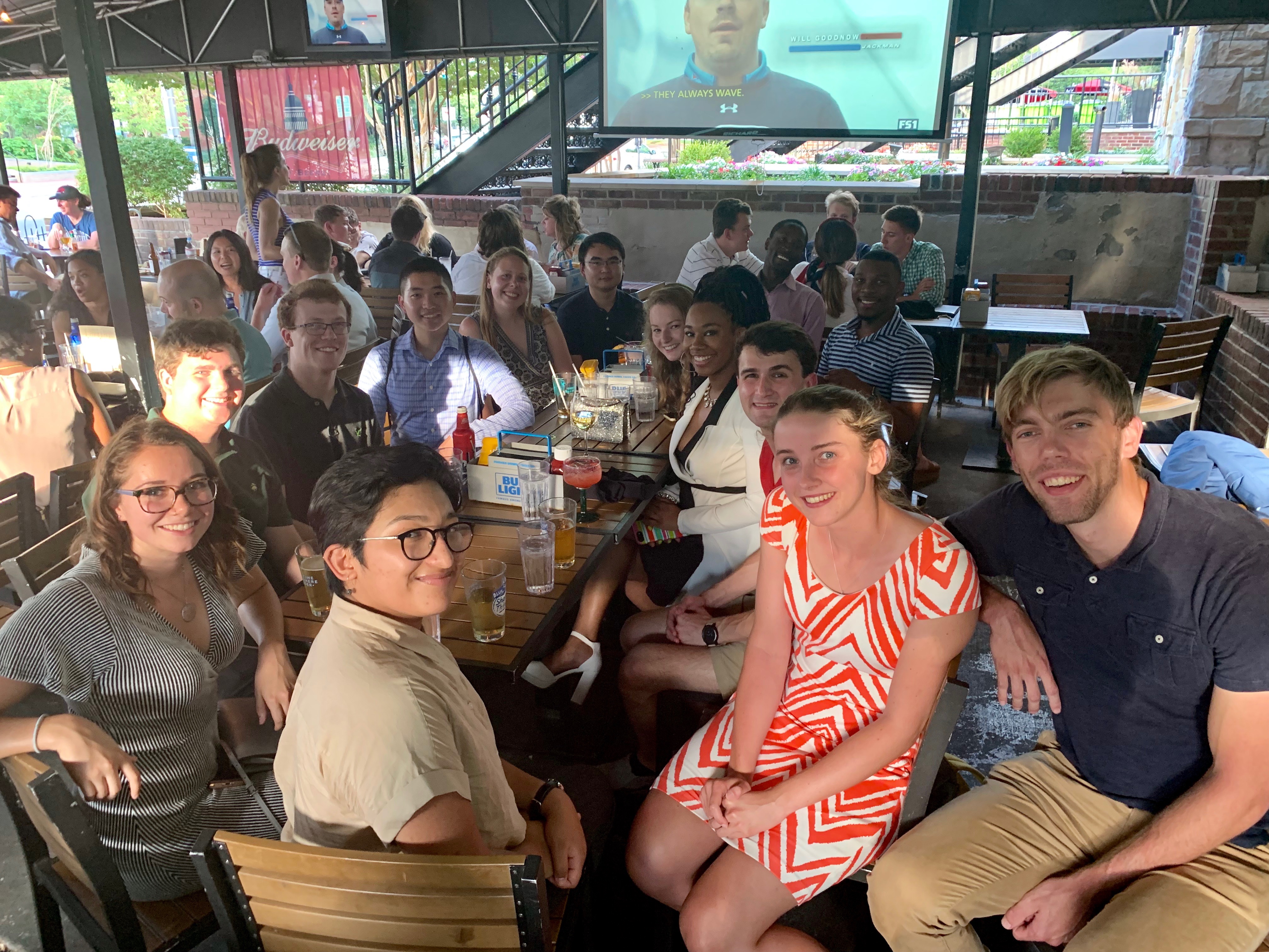 18 Jul

July 3, 2019 – Student Congress Alumni in D.C.

Alumni Gather in Washington, D.C. on Eve of July 4th


On July 3, 2019, student congress alumni gathered in Washington, D.C. at Union Pub. Director of National Outreach Alison Griffith hosted the event at the local Capitol Hill restaurant near Senate office buildings. Alumni enjoyed an evening of reconnecting, sharing stories, and meeting other alumni from across several years.

Several students from the 2019 College Student Congress who are interning in the D.C. area attended, many of whom were connected to their internships through their participation in the 2019 summer program. The Center developed relationships with the Association of Former Members of Congress, National Institute for Civil Discourse, and several offices within the U.S. House of Representatives to provide internship placements for participants. The Center launched an initiative to bridge the gap between students' academic and professional lives in 2018. As a result, one of the Center's long term goals is to connect all 51 participants of the College Student Congress to a summer internship in Washington, D.C.

In addition, alumni from previous years of the College Student Congress who have recently moved to D.C. or have been living in the capital for work or post graduate education were also present. Many alumni of the student congresses work for legislators in the U.S. House and Senate, where they serve as legislative assistants or policy advisors. Alumni also work for D.C. law firms, government relations firms, and several federal agencies including the Department of Transportation and Department of Education.

It was the second such alumni gathering in D.C., where a large number of former student congress attendees are concentrated. Previous alumni gatherings have also been held in New York City and Lexington, Kentucky.