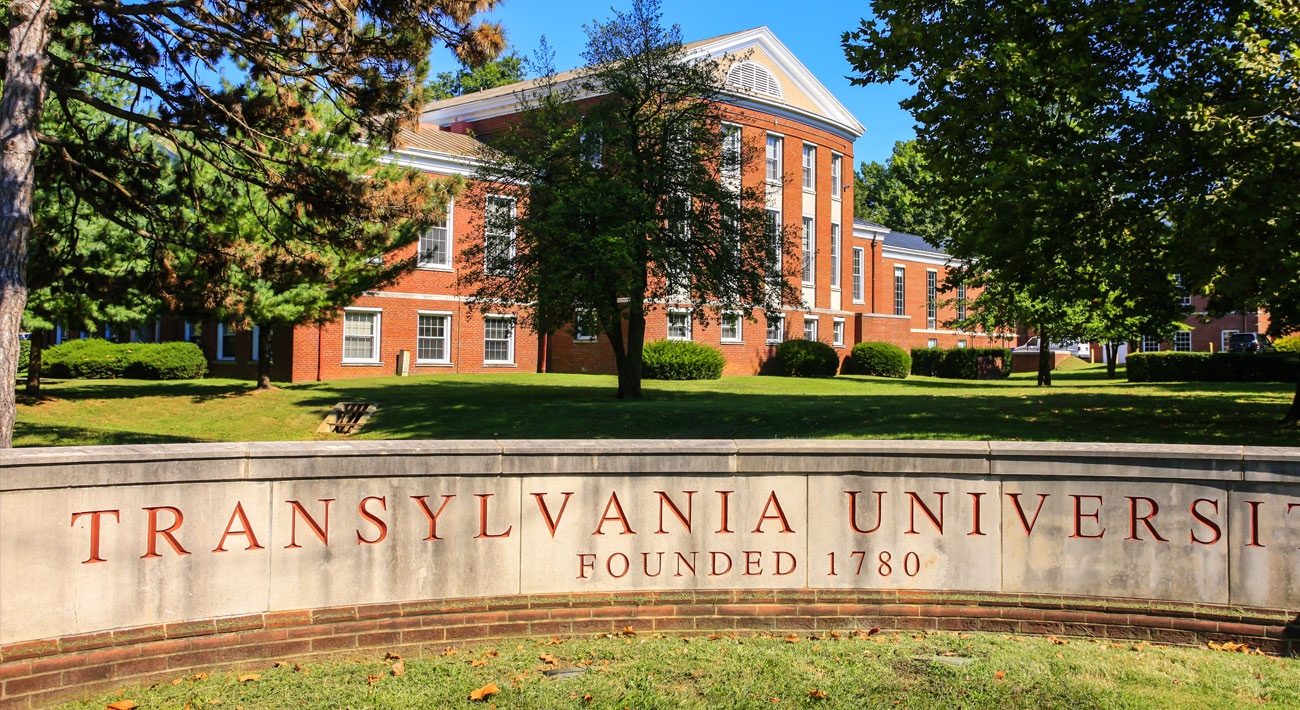 12 Feb

Transylvania Partners with Henry Clay Center
Transylvania partners with Henry Clay Center for Statesmanship to offer Diplomacy Scholarship
September 8, 2016- Lexington, Ky.— Transylvania University has partnered with The Henry Clay Center for Statesmanship to create a scholarship for a new generation of leaders.
Rising high school seniors from every region of the U.S. who are competitively selected and participate in the Henry Clay Center High School National Student Congress in 2017 will receive a $10,000 Diplomacy Scholarship each year for four years, should they decide to attend Transylvania.
"The quality of young leaders who have attended the Henry Clay Center for Statesmanship National High School Student Congress is second to none," Transylvania President Seamus Carey said.  "Alumni of the program are now staffers in the U.S. Senate and House, state governments, top law firms, NGO's and leading corporations. Our university is committed to a modern, interdisciplinary liberal arts education, and offering the Henry Clay Center for Statesmanship Diplomacy Scholarship will enable us to enroll and educate some of the best and brightest promising young leaders in America."
The Henry Clay Center for Statesmanship is an innovative nonprofit dedicated to educating students in the essential skills of negotiation, dialogue and compromise.
For most of the past decade, the Center has held a summer Student Congress at Transylvania for rising high school seniors across the country. These students have met with justices from the U.S. Supreme Court, U.S. Speakers of the House, governors, U.S. senators and other nationally recognized officials and academic thought leaders. Compromise, the constructive engagement and dialogue to resolve conflict and competing interests in a democracy, is the main focus of the week-long program. The capstone event is a student debate in Frankfort's Old State Capitol.
Current college juniors and high school juniors with records of exceptional academic and extracurricular achievement are invited to apply for this once-in-a-lifetime academic and personal development program, which is free of cost (travel and lodging is included).
"In a time of increasing political polarization, it's more important than ever to facilitate dialogue between younger Americans," said Robert Clay, co-chairman of the Henry Clay Center for Statesmanship. "We are grateful for our tremendous partnerships, and the Transylvania University Henry Clay Center Diplomacy Scholarship programs are just another affirmation of the importance and quality of civic education and compromise in American life."
While Transylvania ranks among the nation's top liberal arts colleges, the university offers an affordable education through scholarships such as the Henry Clay Center for Statesmanship Diplomacy program and other types of financial support. Ninety-eight percent of Transylvania's students receive assistance that reduces tuition.
About the Henry Clay Center for Statesmanship
The Henry Clay Center for Statesmanship was formed in 2007 and is an innovative youth leadership program inspired by Henry Clay, one of our nation's most revered leaders. He served with distinction as secretary of state, U.S. senator and Speaker of the House, leaving a profound legacy as our nation's "Great Compromiser." The Center imparts the skills of public dialogue and leadership to bring about change in an increasingly polarized public and civic environment. For more information visit: www.henryclaycenter.org  or @henryclaycenter.
About Transylvania University
Located in the heart of downtown Lexington, Transylvania is ranked in the top 15 percent of the nation's four-year colleges by The Princeton Review, which cites its community-driven, personalized approach to a liberal arts education through 40 majors. Founded in 1780, it is the 16th oldest institution of higher learning in the country, with nearly 1,100 students.